Details
If you want to run a lot of digital strips / digital modules then this Digital LED 8 Channel SPI Amplifier will boost the signal. This can also be used as a Splitter to allow multiple strips to connect to the same controller without loosing single strength. Each time add one SPI Signal Amplifier , it could output 8 groups of  signals, achieve the effection of multi-group lights changing synchronously. Theoretically, This SPI Signal Amplifier could be connected immensely.
Have you run out of plugs for your dream-color lighting displays? Designed for use with LED strip light controllers, this 8 channel SPI signal amplifier allows you to control up to 8 slave devices through a single amplifier. Featuring 8, 5-pin SPI outputs controlled by a single input, this unit will truly give you the freedom you desire in your LED lighting displays!

Sturdy mounting brackets make this unit perfect for use at home, in theaters and even in your car!

Features: 
Control up to 8 different signals from a single amplifier  
 Sturdy mounting brackets prevent transmission breaks  
Solid, thermal resistant design ensures longevity  
Technical parameters
Working temperature: -20-60℃
Working voltage: DC5V
Input Signal: 5-pin SPI
Output Signal: 8 SPI signal
Connection mode: Common Anode
External dimension: L113 Χ W49 Χ H23mm
Gross weight: 145g
Static power consumption: <1W
Package Included:
1 Piece of Digital LED 8 Channel SPI Amplifier Signal Splitter 5V DC
1 Piece of Input Power Connceting Wire
1 Piece of Input Signal Connceting Wire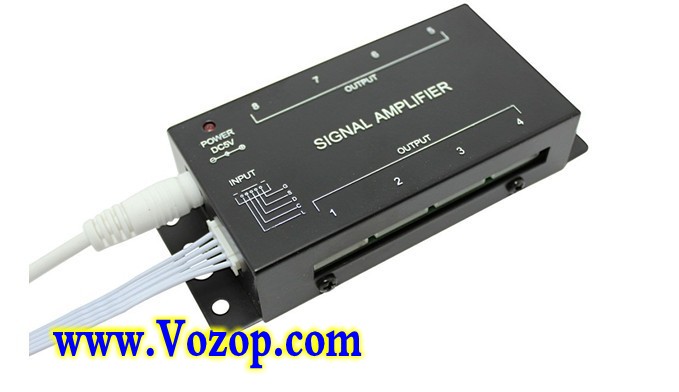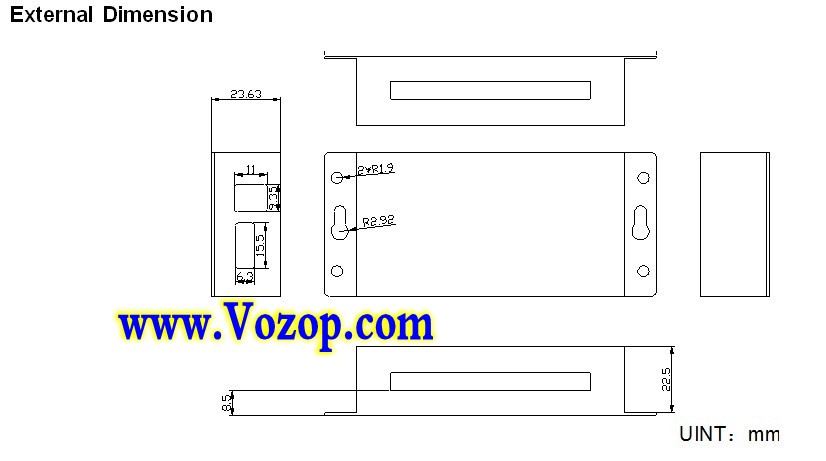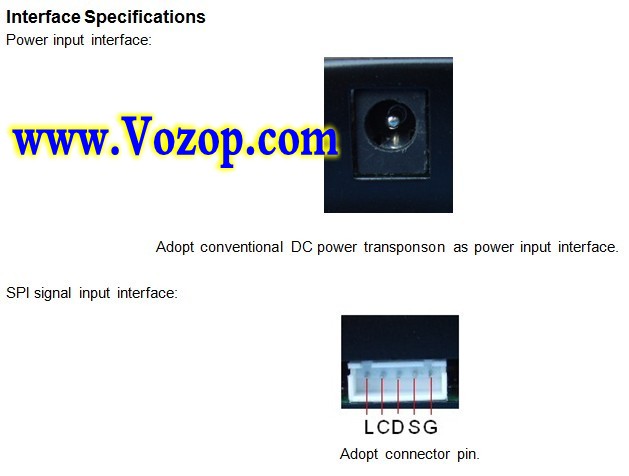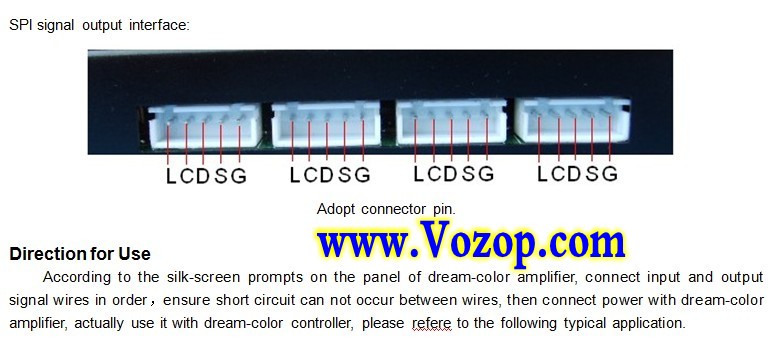 Typical Application:
CE and RoHS approved
Shipping & Delivery
We ship order very fast. Mostly the parcel will be shipped at the same or next business day. If you need the items urgently, Pls do contact us (service@kiggg.com) for the delivery date right after or before you placed orders. 
You would easily choose the Shipping Method (DHL/TNT/UPS/AU Express/ePacketl/China Air Post/Free Shipping Etc) when you check out, we will send you an email with your tracking number so you would track the parcel online.

For every order, all the products will be packed well to make sure you will quickly receive all the products at great condition. We weekly supply hundreds of parcels to Rotterdam, The Hague, Utrecht, Eindhoven, Tilburg, Groningen, Almere, Breda, Nijmegen and other cities in Netherlands. We also ship to USA, UK, France, Germany, Italy, Switzerland, Spain, Canada, Sweden, Australia and other countries. The following are some photos we took during the checking and packing, we handle every order very carefully and quickly:
Ordering & Payment
We supply our clients with excellent products, quick shipping and professional service, Here are some screenshots of the PayPal payments to our account since 2015, as you would see, all of the orders has tracking number, and none of them has any problems to be asked for refund or something else, it is a good reference of our products and service: (We covered the name and email to protect the privacy of our clients)
We offer high quality products and service, so a lot of customers become our loyal customers after they bought from our company, a lot of companies are becoming our loyal customers too. Here are some cases for your reference:
For customized LED products or further assistance, Please feel free to contact our service team at service@kiggg.com
Quick shipping with tracking number, easy and safe ordering with PayPal and Credit Card. Enjoy more quality LED lighting products with the latest technology on Kiggg.com   We daily update new products onto our website.
Product Tags
Use spaces to separate tags. Use single quotes (') for phrases.
You have no items in your shopping cart.