Details
T-300K SD Card LED Controller is a very powerful controller,  it can be controlled via PC.
Maximum 8192 pixels support, it can connect to each other to support maximum 0.3 million pixels
32~65536 grade gray level, support software Gamma correction
Support the rules and special-shaped handle
8 ports output, one port can support 512-1024 lamp pixels
On-line (also can SD Card) control, offline control can be multiple controllers used in combination, the contents of the line control program stored in the SD card
Compatible with single line or double line chips.
Support chip: 
WS2801, WS2803
WS2811, WS2812B, INK1003 
TM1803, TM1804, TM1809, TM1812
LPD8806,LPD8809, 
UCS1903, UCS1903B, UCS1909
LPD6803, D705
UCS1912
UCS2903, UCS2909, UCS2912
UCS6909, UCS6912, UCS7009
UCS5903
TLS3001
P9813
If the controller to the lamps distance can choose photoelectric isolated transmission and as far as several distances of up to 200-300 Meters
Note: the T-300 K controller offline control, each machine controller must put a SD card.
2012 Edition T-300K controller can only be combined with the new version software LedEdit 2012 . Using the old software does not support the new version of the controller; the new version of the controller has been print the Chinese sign 
Note: If the distance between controller and lamps more than 50meters, we suggest using differential signal transmission control or Photoelectric isolated signal transmission control,please read the manual carefully. Signal lines must be a cable,the best is Super five kinds of cable. 
Application scope
LED digital tube, LED point light sourcethe exterior light and a module pixel screen (dazzle colour screens) high power DMX lighting. 
Specific parameters
Memory card
Type: SD card, if controlling so many lamps it is best to use the high-speed SD card
Capacity: 128MB-2GB
Format: FAT
Store file: *.led 
Physical parameters       
Working temperature: -30~85 Celsius              
Weight: 1.35KG
Working voltage: AC 85~265V
Working power: 8W
Size: L270mm*W180mm*H55mm
Signal port: 3pin connect port 
Note: T-300K Support online download the effect-file to SD card.
Before copy files to SD card,The SD card must be formatted as FAT format.
The SD card in controller can not be hot-swappable, plug the SD card every time, you must first disconnect the power supply 
Differential signal transmission control
1.Purpose
For many big engineering, the distance between lamps and controller more than 50m and less than 200m.
2 details
built-in Signal transmitter above signal transmission Repeaters,signal transmission receiver 
Attention
The distance, between controller and transmission Repeaters between transmission Repeaters and transmission Repeaters between transmission Repeaters and signal transmission receiver  can not be more than 50 meters,The maximum distance between controller and signal transmission receiver is 200 meters 
Package Included:
1 Set of T-300K SD Card LED Controller LED Pixel Controller
1 Piece of 2GB SD Card (editing software already in the SD-card)
1 Piece of User's Manual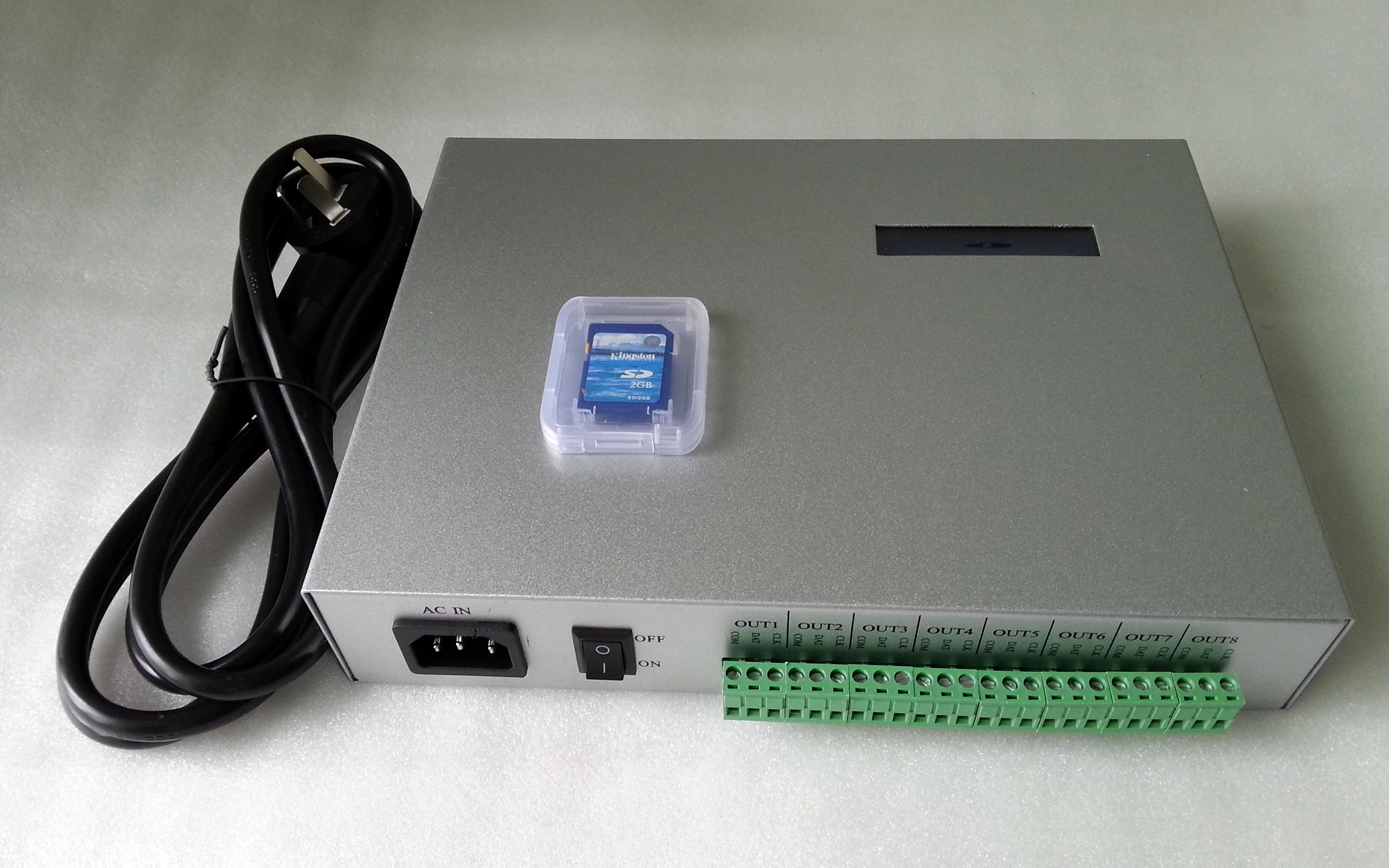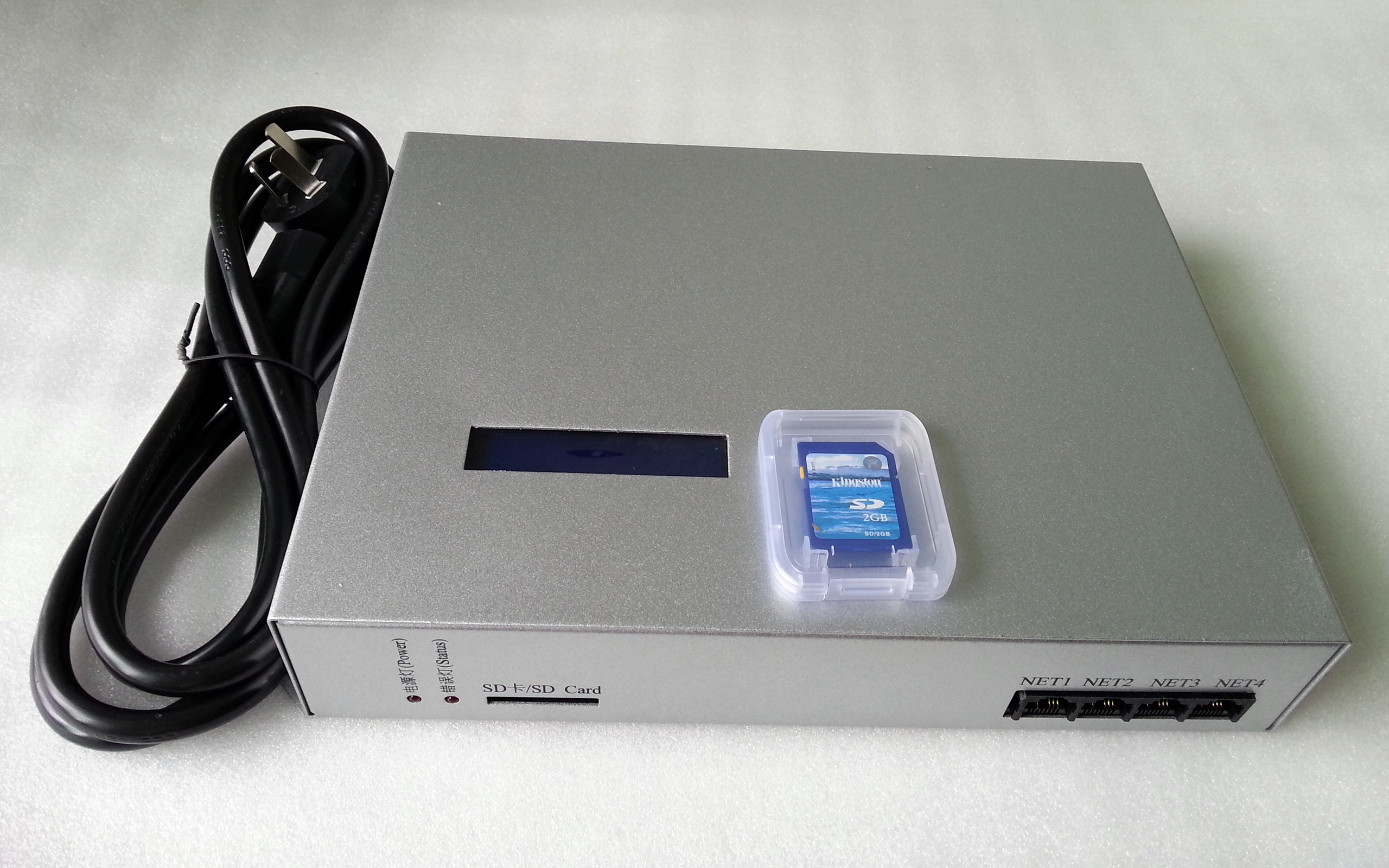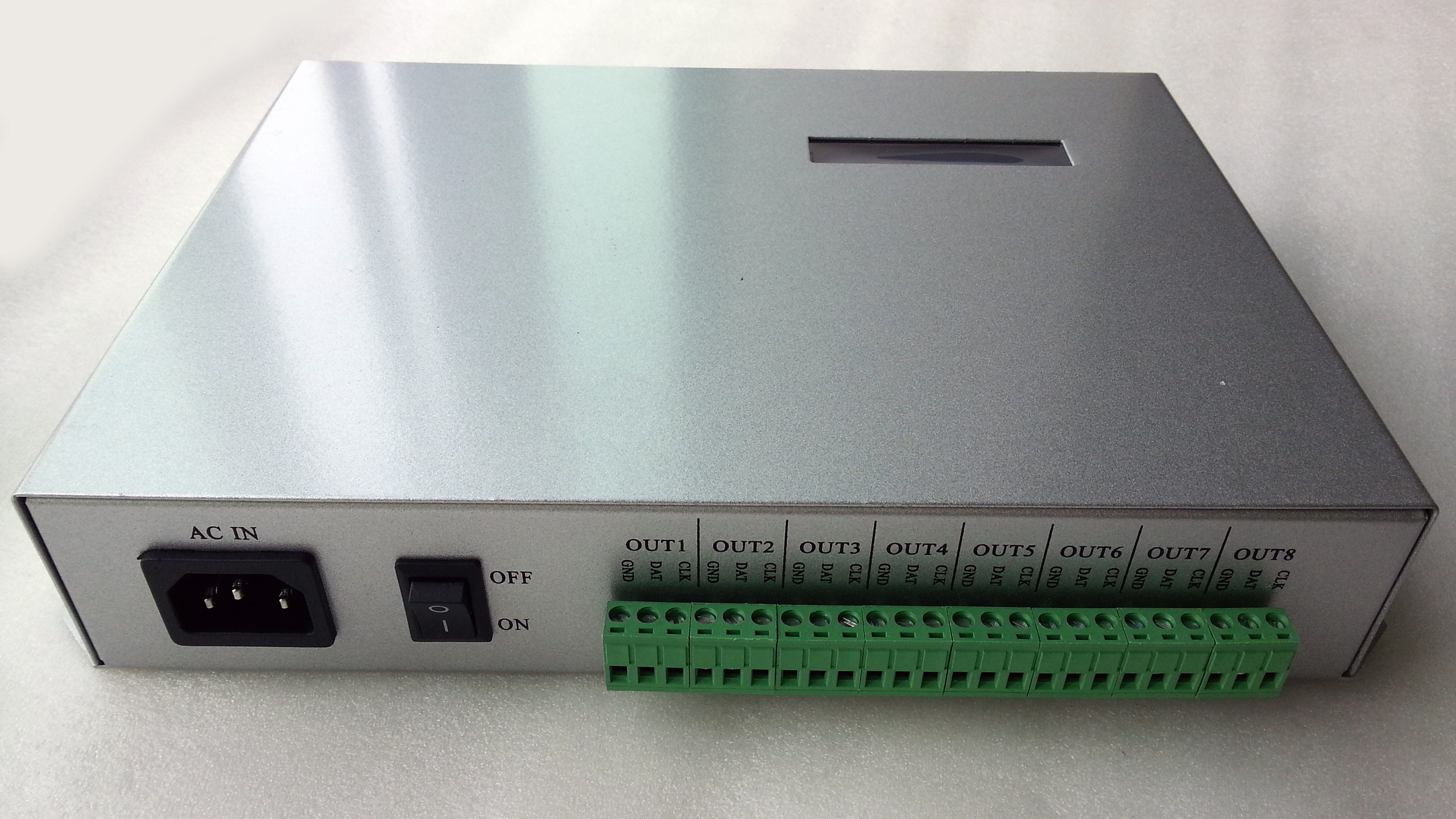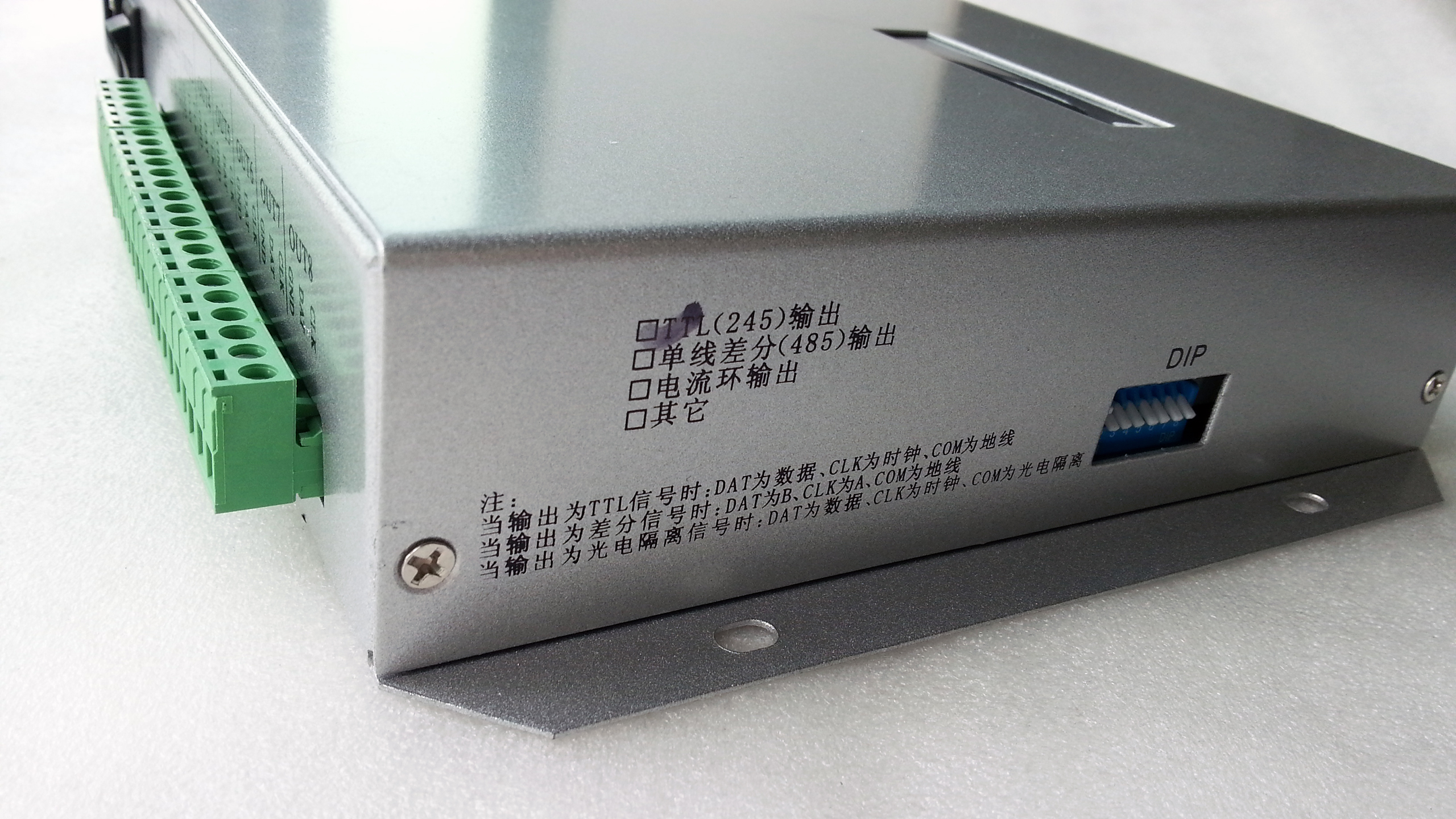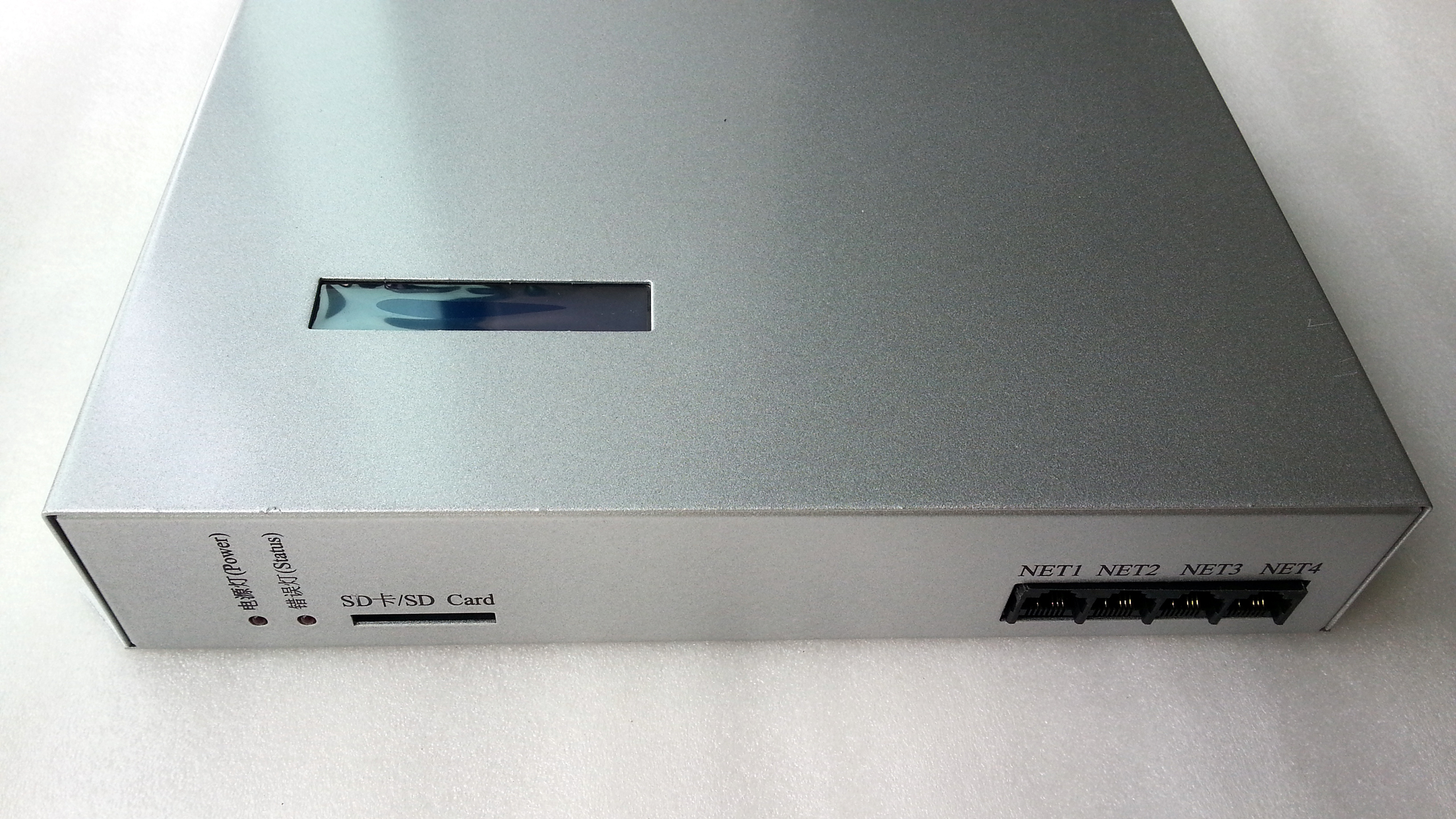 CE and RoHS approved
Shipping & Delivery
We ship order very fast. Mostly the parcel will be shipped at the same or next business day. If you need the items urgently, Pls do contact us (service@kiggg.com) for the delivery date right after or before you placed orders. 
You would easily choose the Shipping Method (DHL/TNT/UPS/AU Express/ePacketl/China Air Post/Free Shipping Etc) when you check out, we will send you an email with your tracking number so you would track the parcel online.

For every order, all the products will be packed well to make sure you will quickly receive all the products at great condition. We weekly supply hundreds of parcels to Rotterdam, The Hague, Utrecht, Eindhoven, Tilburg, Groningen, Almere, Breda, Nijmegen and other cities in Netherlands. We also ship to USA, UK, France, Germany, Italy, Switzerland, Spain, Canada, Sweden, Australia and other countries. The following are some photos we took during the checking and packing, we handle every order very carefully and quickly:
Ordering & Payment
We supply our clients with excellent products, quick shipping and professional service, Here are some screenshots of the PayPal payments to our account since 2015, as you would see, all of the orders has tracking number, and none of them has any problems to be asked for refund or something else, it is a good reference of our products and service: (We covered the name and email to protect the privacy of our clients)
We offer high quality products and service, so a lot of customers become our loyal customers after they bought from our company, a lot of companies are becoming our loyal customers too. Here are some cases for your reference:
For customized LED products or further assistance, Please feel free to contact our service team at service@kiggg.com
Quick shipping with tracking number, easy and safe ordering with PayPal and Credit Card. Enjoy more quality LED lighting products with the latest technology on Kiggg.com   We daily update new products onto our website.